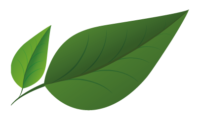 COLLECTIVE BBQ MULTI-FIREPLACES
FOR CAMPING AND COMMUNITIES
Enjoy special features with (only) you in mind
This barbecue, from the future, but well anchored in its present, adapts perfectly to public outdoor spaces. Living spaces! Its innovative design combines design, simplicity, ergonomics and ingenuity. With an armoured concrete and reinforced steel structure, the Fusion-Grill shows a high resistance, even under a very intensive use.
Optimised and facilitated use: no cleaning required between two uses. The hot ashes are evacuated directly through an opening at the back of the fireplace and then stored in a secure tray, provided for this purpose.
Fusion Grill is the comfort for all your culinary preparations thanks to its wide integrated work areas..