DELIVERY AND TURNKEY INSTALLATION

The Fusion-Grill barbecue is ideally installed with a truck arm. We include this delivery method on a radius of 250km around our factory. Beyond, several solutions are possible for you.
Proposed Transportation
Price
Description
Delivery
in mainland

France

Includes
Our price offers include delivery only throughout mainland France (contact us for Corsica, several solutions are possible).

Delivery by truck semitrailer with unloading at the expense of the customer. Requires a forklift or manuscopic.

Turnkey
Radius of 250 km around our factory
Included
The delivery and the turnkey installation are included in our price offers on a range of 250 km around our factory located in Malataverne (26 – France). The barbecue will be installed and upgraded to the location of your choice.
Turnkey in mainland France
Flat rate

550€ net

We assure you the delivery and the installation of your barbecue on all metropolitan France.
Deliveries for export
Quotation
– Classic formula (Barbecue palletized and packaged)

– Maximum protection and floor area optimization formula (Barbecue stored in a solid wood case, protected and stackable)
Exporting safely
To answer your request for shipping abroad, we also have solutions adapted to your requirements and constraints.
Our various logistic partners allow us to ensure the delivery of our products all over the world. To do this, we have adapted our packaging to ensure a smooth reception and allow us to optimize the space on a semi-trailer or container, thanks to the superposition of wooden boxes.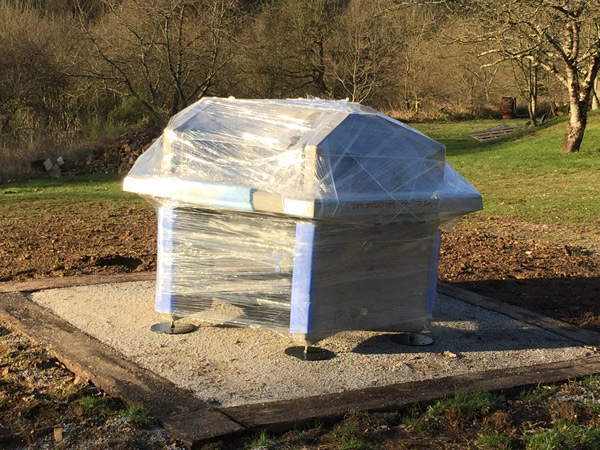 Stackable wooden crate (10 per semi-trailer)
Full barbecue protection
Secure handling
Outdoor storage
Wood treatment (ISPM 15 standard)
Weight of the set 1500kg
Opening of a possible section