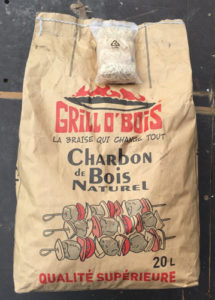 At the SETT (Outdoor Hotel) fair in Montpellier in November 2018, we presented our concept to the public during the 3 days of exhibition. The choice of an open country-style stand is naturally friendly and relaxed.
For his first ball, the success of FUSION-GRILL was at at the rendez-vous, the returns are very positive.
Our partner GRILL O'BOIS is also present. He brings us his support and his complementary products to the barbecue (charcoal and firelighter). It was for us an extraordinary experience that we will renew without any doubt.
Thank you all for being here, and for giving us a little bit of your time. Life is beautiful, but LA VIE DEHORS is all the more!